Résumé
Biography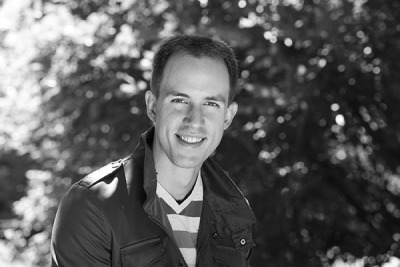 Ben grew up in a Navy family and has known what he wanted to do with his life for about as long as he can remember.  After years of wearing out his dad's video camera, he attended film school at Syracuse University, during which time he completed his first feature film.
Since graduating from SU in 2009 with a BFA degree, he has been consistently working in the industry as an editor, cinematographer, director and producer.  In 2011, he managed to save up a micro budget to write and direct his second feature film, The Empty, which went on to win an online film festival and achieve distribution.
It was a trailer for The Empty that got him noticed by MZed in 2012, where he gained invaluable experience and relationships and developed projects with clients including Canon and ExpoImaging.  In addition to shooting and/or editing much of the promotional and educational video content for MZed and its clients, he has also played a major role in the execution of the company's tours and workshops which are hosted and instructed by renowned industry professionals such as Alex Buono and Vincent Laforet.  In 2015, he moved on to a new position with the video department at SmartCEO Magazine, helping it grow creatively and as a revenue stream for the company.
Ben continues to work steadily in the industry while pursuing his own film projects as well. He is currently seeking funding for his next passion project, How to Hold Your Drinking Glass, an inspirational romantic dramedy with an ensemble cast of characters affected by cancer.
Press